BOSS home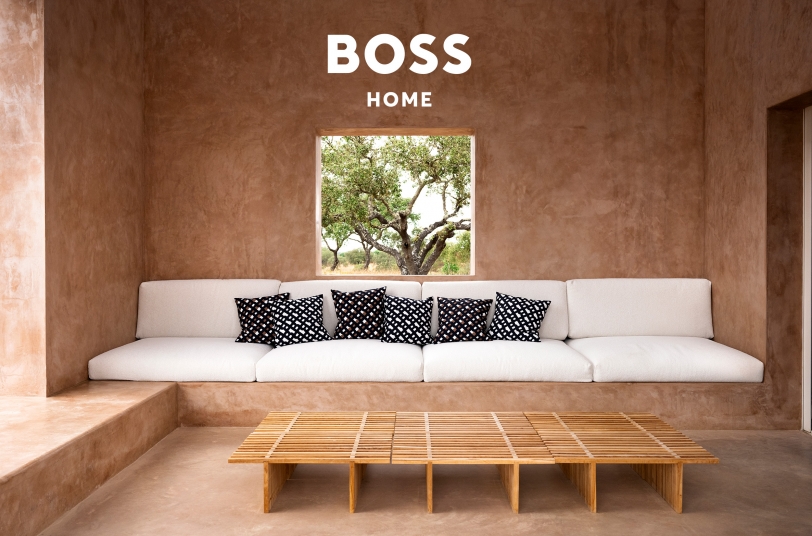 HUGO BOSS集團成立於1924年,一直是男裝領域的先驅。 自1970年以來,該集團已成為豪華和時尚品牌指標。自2011年起,HUGO BOSS集團開創高級寢飾用品品牌-BOSS HOME讓事業版圖更趨多元化。
BOSS HOME家居系列是由法國Fremaux集團所授權代理的品牌,提供全系列的寢飾用品,浴室和海灘休閒等相關產品。整系列均使用BOSS logo元素象徵,使該系列更具品牌凝聚力。 床品的獨特設計與羽絨被、枕頭及抱枕等完美融合,讓家營造出都會風格的別緻感。
BOSS HOME家居系列擁有多款毛浴巾,集結顏色鮮明的色調、優良的材質、超柔軟觸感及吸水力強等特性,完美地層疊在一起,讓BOSS HOME毛浴巾為整個家增添優雅和時尚風格元素。
BOSS HOME家居系列的靈感來自於自然和當代建築結構的美學。傳遞品牌無可挑剔的創意形象。床品,浴袍和毛巾以及所有BOSS配件均由柔軟高貴的天然材料製成。結合精緻簡約和細節的卓越表現,展現品牌的現代感和優雅感。
THE HUGO BOSS GROUP
Established in 1924 by Ferdinand Hugo Boss, the HUGO BOSS Group has always been a pioneer in the field of men's prêt-à-porter. Being a leading company among luxury and fashion brands since 1970.
In 2011, the HUGO BOSS Group diversified its business by creating a brand of premium bedding and linens - BOSS HOME.
BOSS HOME – LICENSED BRAND OF THE FREMAUX DELORME GROUP
BOSS Home is licensed by fremaux delorme and carries a full line of bedding, bath and beach products.
Signature elements are used throughout the collection to bring cohesiveness to the line. Melding perfectly together with the unique duvets and decorative pillows, they create a chic and urban environment for the home.
BOSS Home also boasts lines of plush bath towels including solid series with a unique rouched cuff and textural solid options that layer beautifully together. Featuring sumptuously deep color tones, ultra-soft and absorbent fabrics, and luxurious accents, BOSS Home bath towels add an extra element of elegance and style throughout the home.
The BOSS Home collection finds its inspiration in the aesthetics of nature and contemporary architectural structures. The bed sets, all in cotton satin, combine the excellence of refined simplicity and detail to convey the values of the brand, such as modernity and elegance.
The BOSS home line reflects the impeccable, creative image of the brand's wardrobe.
The bed linens, bathrobes and towels, as well as all of the BOSS Home accessories, are composed of soft and noble natural materials. Special care is paid to the tailoring details, a signature of BOSS Home collections.